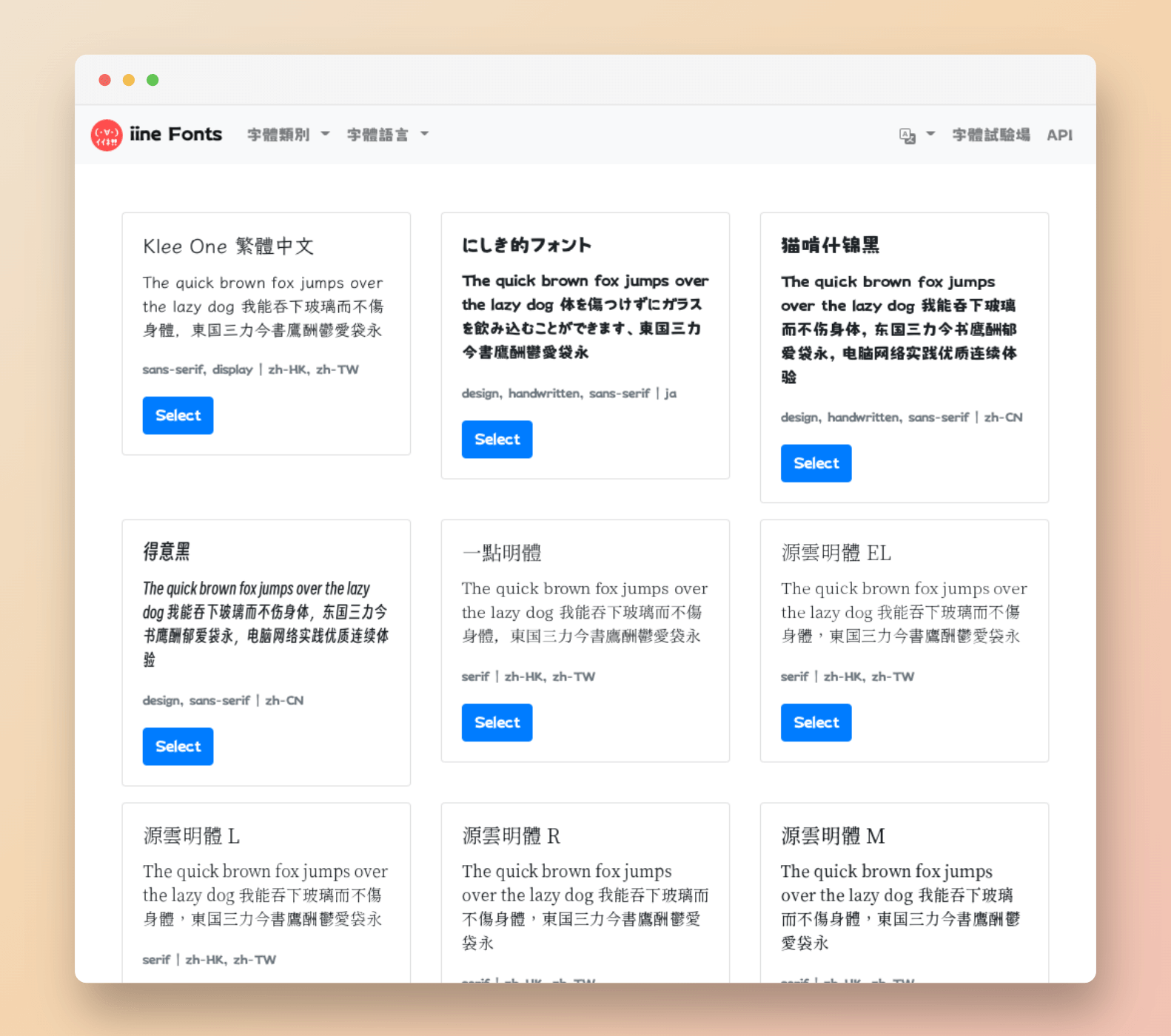 This is a site serving Chinese/Japanese opensource fonts as webfonts, (copycatted from) inspired by Google Fonts.
Google Fonts already serving some high quality open source webfonts, but not enough for Chinese communities. Especially for those modified version which provides great coverage for Chinese charsets.
(tbc…)
Please visit: https://fonts.iine.ink and have a try.
Limits: CSS API is using Cloudflare worker's free plan there's a daily 100k requests limit.
Some demo sites:
https://webfonts.iine.ink/demo/html5up-dimension/
https://webfonts.iine.ink/demo/html5up-hyperspace/
https://webfonts.iine.ink/demo/html5up-massively/
https://webfonts.iine.ink/demo/html5up-minimaxing/
https://webfonts.iine.ink/demo/html5up-miniport/
https://webfonts.iine.ink/demo/html5up-strongly-typed/